How can you benefit from an e-mobility concept?
When changing to electric mobility, a wide number of considerations, regulations and requirements must be taken into account. Entrepreneurs in particular have little time to inform themselves in detail about commercial electromobility in addition to their daily business. As your electromobility consultant, I will help you with: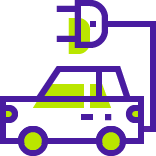 Ideas and approaches to electrify your commercial vehicle fleet

Driving profile analysis and vehicle selection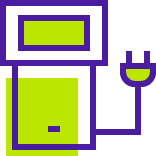 Professional technical advice
Recommendation of suitable hardware and service providers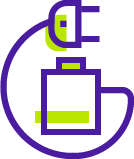 Prepararation of cost-benefit analyses
Individual calculation of the total cost of ownership
I will also support you by the following steps of your transition to e-mobility.
Professional project management is a key factor in the implementation of electromobility concepts, fleet changeover and charging infrastructure projects.
Working on high-voltage electric vehicles requires special training for personnel, protective equipment and precautions to ensure safety at all times. This applies to every electric vehicle but especially to small series or prototype vehicles.
As an advisor and expert for HV-safety I will help you achieve a safe working environment for your team.
Arrange a consultation for your electromobility projects now
Please use the following form to contact me. I will get back to you as soon as possible. You are also welcome to suggest a telephone appointment, I will do my best to make it possible.